BMW vehicles epitomize what we think of when we hear the phrase "precision German engineering." A design and build that's as precise as what you'd find in a new BMW vehicle deserves a service experience that likewise sweats the small stuff. That's why when the time comes to service your BMW 3 Series or 2019 BMW i8, your local garage won't do; you need the kind of BMW service that you can only get from BMW of Silver Spring.
BMW Service Essentials
You've probably heard the expression "They don't build 'em like they used to." In the case of a BMW 5 Series, that isn't necessarily a bad thing. New technologies like BMW xDrive all-wheel drive or the BMW iDrive infotainment system mean a car that runs better, and longer, as well as a driving experience that's practically guaranteed to give you goosebumps.
It also means, however, that it's even more important than ever before to maintain your car properly. Ensuring that your fluids aren't low or too old, that your tires aren't worn (and that they're mounted and balanced properly), and that even minor components like belts, filters and hoses are in good shape means ensuring a long life for your vehicle. Since our technicians are BMW-trained and use OEM BMW parts, you can be sure you get the best every time.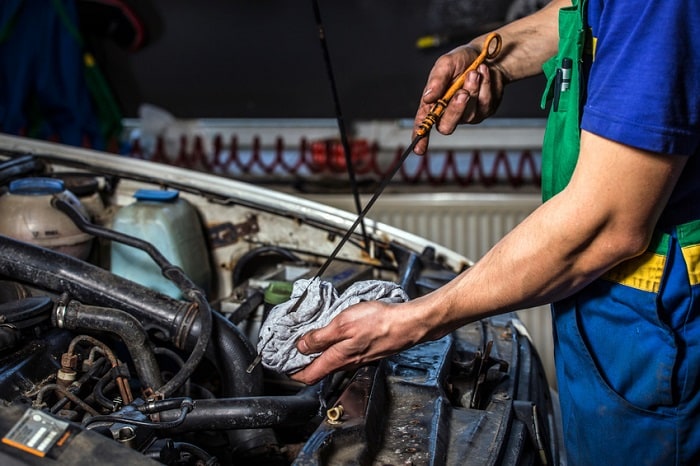 About the Service Center at BMW of Silver Spring
The BMW service center at BMW of Silver Spring offers far more than just an oil change and a fresh set of tires (though we offer an extensive selection of Michelin, Pirelli, Goodyear, and other BMW-approved tires specific to your model). Our state-of-the-art facility offers numerous perks to our loyal customers (see sidebar). We also offer occasional specials on oil changes, brakes, and multi-point inspections. Best of all, you can also browse OEM and aftermarket performance parts and accessories for your vehicle at our BMW parts department.
Visit the BMW of Silver Spring Service Center
BMW cars are a marvel of modern engineering. They're precise -- and elegant -- down to the last detail. To keep that kind of vehicle running its best, you don't need a mechanic; you need a technician who knows those details, and gives each the attention it deserves. That's precisely what you'll get at BMW of Silver Spring. When the time comes to buy a new BMW vehicle, or to schedule BMW service, just stop by our location at 3211 Automobile Blvd in Silver Spring, MD. We appreciate the privilege of your business!