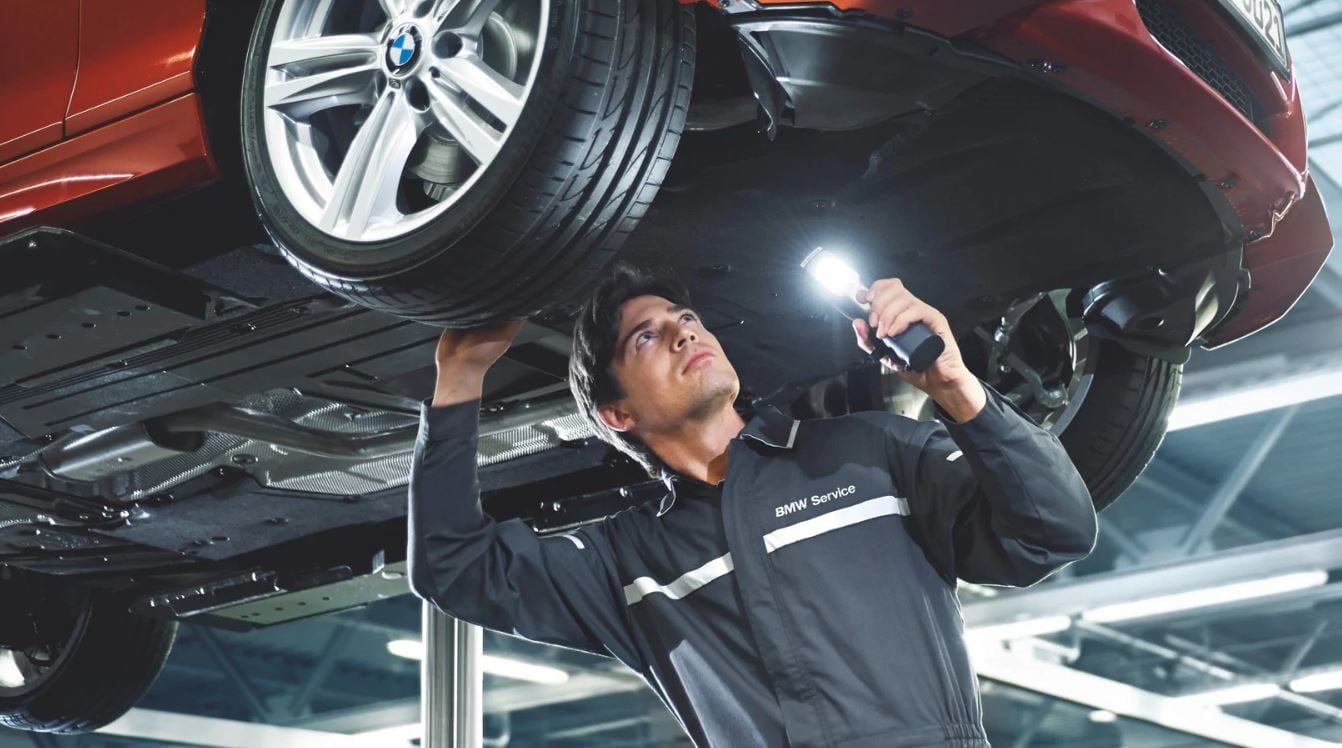 We hope that you are already visiting BMW of Silver Spring for routine maintenance for your vehicle. Our service center helps to keep your car running like new. What about when you need BMW repair? When it comes to major repair or even BMW part replacement, we suggest you visit our BMW body shop.
What Does an Auto Body Shop Do?
An auto body shop handles any harm to your BMW vehicle as a result from a collision. If you have damage to your frame, including your doors, bumpers, or windows, a body shop can help. They can also repair scratches, dents, or scuffs to your paint. If your vehicle can't be repaired, a body shop can also help with a genuine OEM BMW parts replacement. OEM parts are original equipment manufacturer parts that are designed specifically for your BMW car or SUV.
Why Visit Our BMW Body Shop?
There are multiple MileOne body shop locations to help you find a spot that's convenient for you. Plus, with so many brands as part of the MileOne auto group, our team is trained in caring for so many different types of cars, trucks, and SUVs; rest assured you are getting quality expert service and repair at our body shops. We also offer repair financing should you need it. Plus, those OEM parts we mentioned? Our body shops always use genuine part replacements that you can trust.
Have you been involved in an accident or just have unsightly scratches or dents on your vehicle? Your best bet in returning your vehicle to its original glory is visiting our BMW dealership for care from our BMW body shop. After all, when you drive a gorgeous BMW vehicle, you certainly want to keep it that way.