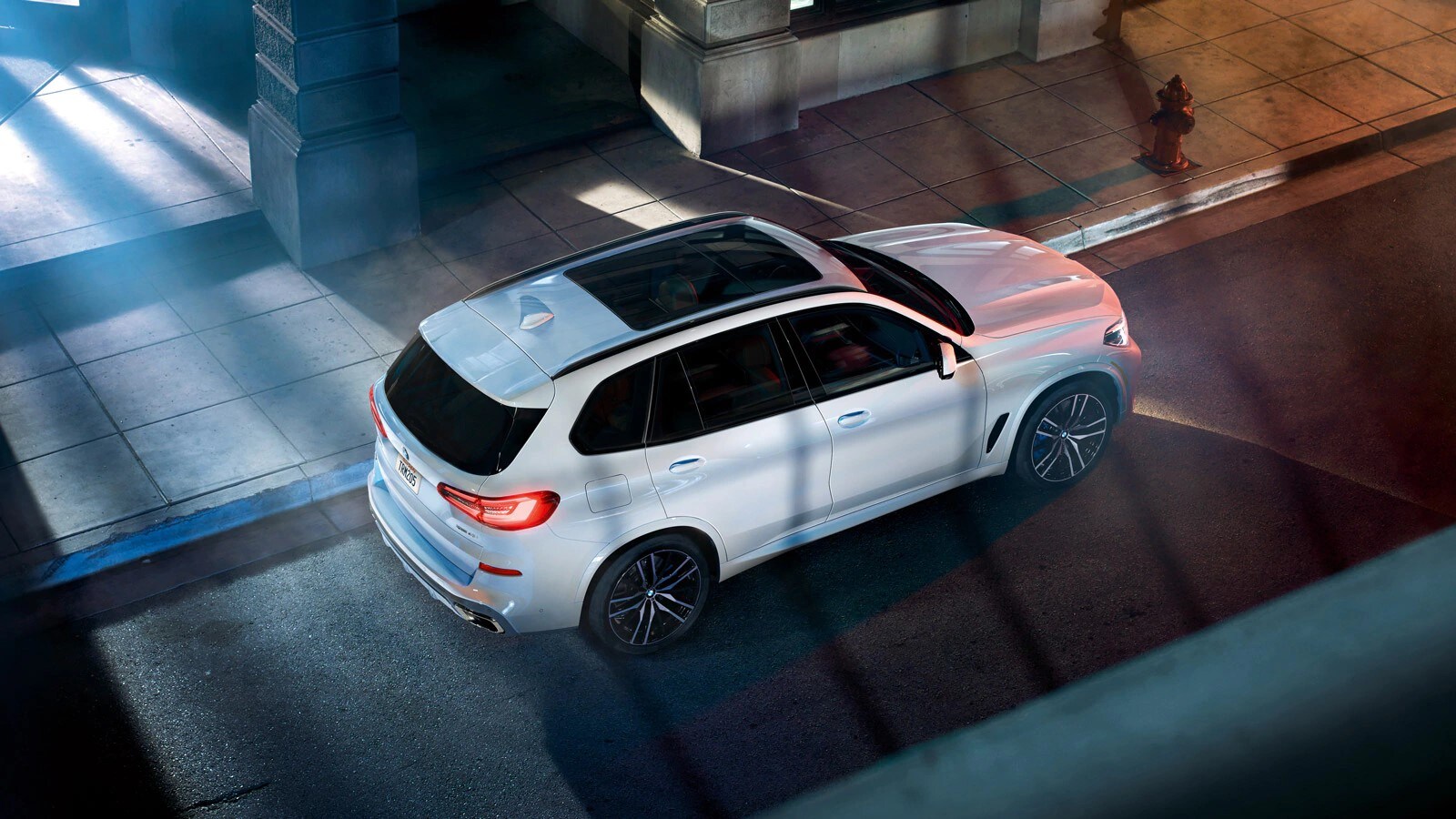 BMW of Silver Spring knows that people come to BMW as a brand for different reasons. Some for the excellence in driving and exhilaration, others for the unique luxury it provides, even others for the wide array of innovative, sustainable technologies in vehicles like the BMW i3 and the BMW i8 that doesn't compromise performance or comfort. But no matter why you're here, BMW designs their vehicles to appeal to all customers. Today, we want to speak about that appeal by referring to the 2019 BMW X5, one of our most popular crossover SUVs, and the trims that are available to you.
As opposed to past model years, the 2019 BMW X5 comes with two trim models: xDrive40i and xDrive50i. The xDrive40i is the entry-level for the X5, but it by now means qualifies as a "basic" trim. You're getting a turbocharged, 3-liter 6-cylinder engine standard, which can deliver 335 horsepower and 300 lb-ft of torque, making for an incredible drive from the word "go." Standard Vernasca leather interiors come standard, with a wide array of Merino and Vernasca leathers available in your own favorite color. A wide variety of tech options come standard. Like Bluetooth connectivity and Apple CarPlay® and Android Auto™, making the entry-level X5 anything but ordinary.
At the xDrive50i level, you're getting amped performance – embodied by the 4.4-liter twin-turbo V8 engine delivering an incredible 456 horsepower and 479 lb-ft of torque, all delivered through an all-wheel-drive powertrain that ensures maximum grip and handling while on the road. All leather interiors are standard, with a wide array of color options being available to customize the look of your interior. This comes with an available dynamic handling package to further increase the excitement when driving your X5, upgrading the vehicle's suspension, steering, brakes, differential, and adding increased roll stabilization.
The best way for you to figure out which trim of the 2019 BMW X5 is for you is by coming into our Silver Spring, MD BMW dealership and taking them both for a test drive. There's not a BMW dealer in Maryland that will say no, so take your time and discover which one is right for you.