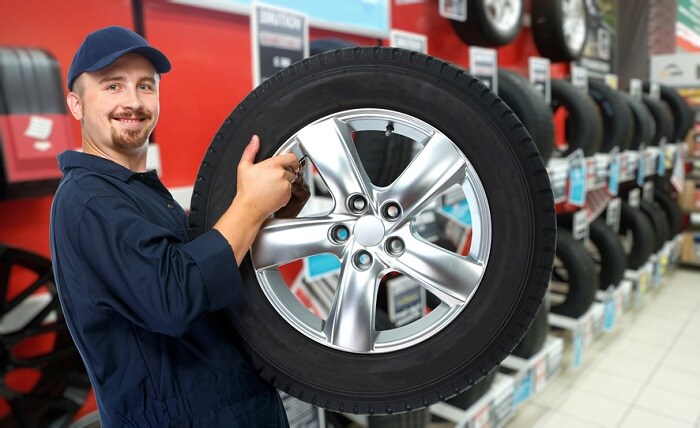 When our customers in the greater Silver Spring, MD area purchase new BMW cars, they expect to get the absolute best in captivating driving performance met with a high dose of luxury. And it's for that reason that the service center at BMW of Silver Spring delivers unparalleled, personal service for each and every BMW that comes through our garage doors. From the smallest oil change to the most intricate body work, we take care of it all. But there's one thing today we want to focus on, and without them, your BMW literally doesn't move: tires.
Like all parts of a BMW, its tires are matched to the style and spirit of the car. Purchased a 2019 BMW X1? It's equipped with all-season tires to match most road conditions. Did you get a 2020 BMW M4 CS Coupe? Then you probably have wider, lower-profile track tires to keep a grip on the road as you're tearing up the track. No matter what kind of tires your BMW has, BMW of Silver Spring allows you to order new BMW tires online and get them shipped directly to us to install them. Our expert BMW technicians serving Columbia, MD will make the process as quick and simple as possible, as well as making sure your BMW is in peak condition.
Since BMW is driven to deliver maximum customer satisfaction, we also offer road hazard coverage for new tires purchased in our BMW tire center with no additional charge necessary. Bring your BMW to BMW, and BMW guarantees you'll have that tire for a year, or it'll give you a new, BMW-approved tire.
Whether you're coming in because your tires are bad, or just to switch between your winter and your summer tires, you can find everything you need right here in the service center of BMW of Silver Spring. Your BMW deserves the best, and that's what it'll get here.