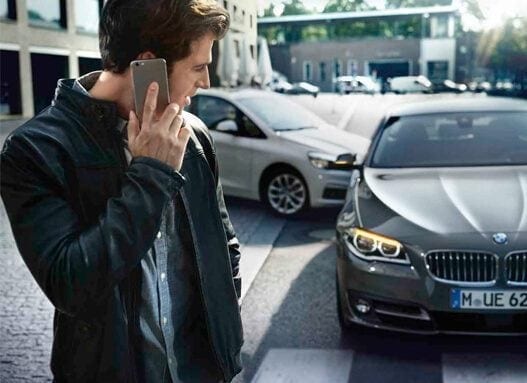 At BMW of Silver Spring, we're dedicated to making sure our customers understand the features that our new BMW cars provide, from the smallest window switch to the most meticulous infotainment menu detail. Today, we want to introduce you to BMW Assist™, a standard option featured in our vehicles since 2013.
BMW Assist™ is a sophisticated telematics program that helps you out when you find yourself in an accident or have a breakdown in your BMW X1 or BMW 5 Series. When you hit the SOS button located near the overhead lights, your vehicle information and location are sent directly to our Response Center, where our emergency representatives can request help on your behalf, notify emergency services, or give you turn-by-turn directions to places like a police station or hospital. It's our way of taking care of you from a distance.
You'll find BMW Assist™ standard in all BMW cars at our Silver Springs, MD dealership as part of the BMW ConnectedDrive experience. As a result, you can download this very same capability to your smartphone via the BMW Connected App found on Apple iTunes or Google Play. BMW ConnectedDrive also provides a huge range of benefits, such as the 4G LTE hotspot, which uses the advanced telematics system in BMW Assist technology to make it stronger and more stable than normal hotspots.
BMW Assist™ can also help you recover a stolen vehicle, find a parking space in a crowded downtown area before you get there, and locate restaurants in the area once you park. There are so many things made possible with BMW Assist and BMW ConnectedDrive – speak to a Silver Springs BMW dealer today for more information.