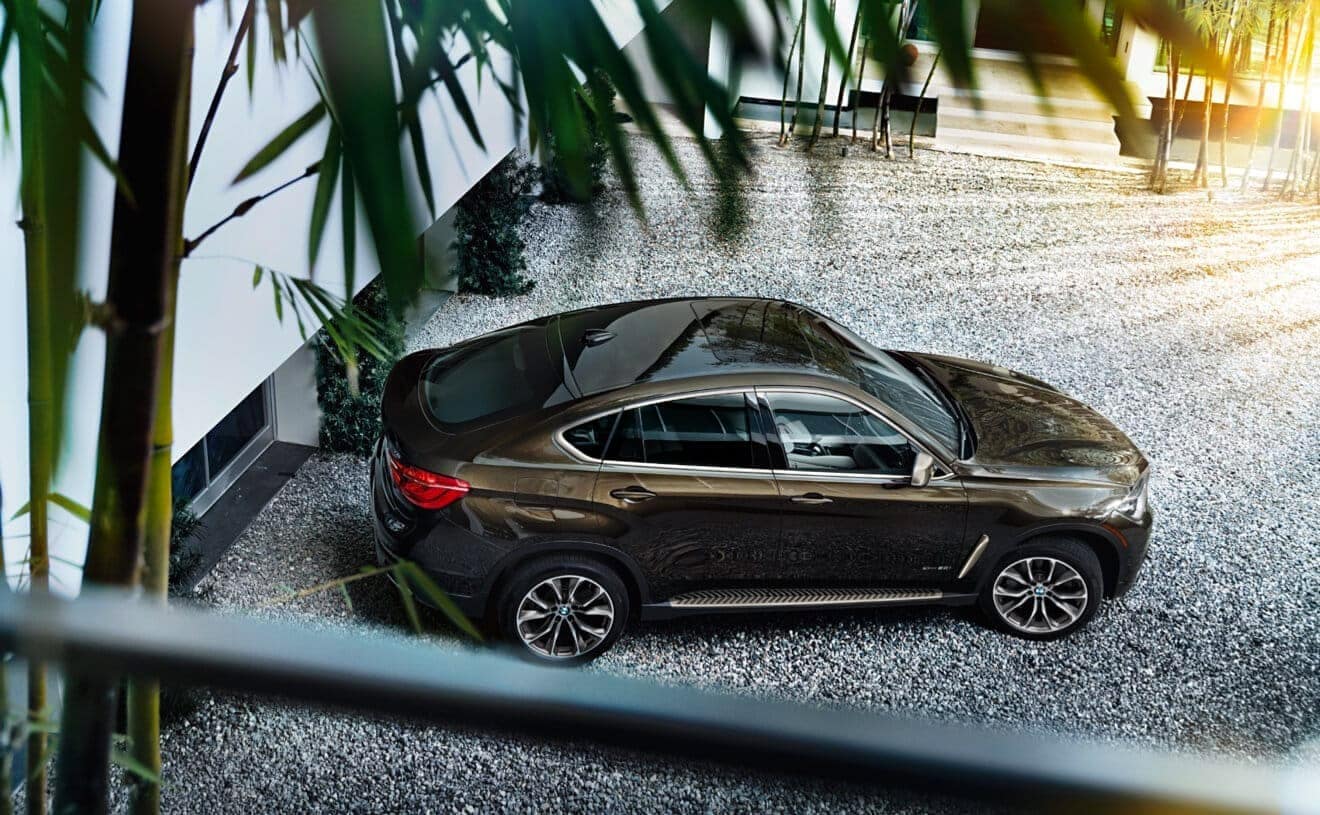 As your local BMW dealership, we at BMW of Silver Spring make it our mission to provide a luxurious and streamlined experience. We're pretty confident in our brand and are always excited to showcase the many vehicles in the BMW lineup. To show our confidence, we've pitted the 2019 BMW X6 against the 2019 Mercedes-Benz GLE.
There are a lot of things you should expect from a luxury crossover: style, function, power, innovative technology. Both the 2019 BMW X6 and the 2019 Mercedes-Benz GLE strive to provide the ultimate luxury crossover experience, but only one manages to do so flawlessly.
Performance
The 2019 Mercedes-Benz GLE is certainly a worthy contender, but it fails to keep up to the BMW X6 in terms of performance. The new Mercedes-Benz SUV, for example, offers a maximum 329 horsepower via its 3.0-liter turbo V6 engine. The 2019 BMW X6, on the other hand, is designed for performance, offering up to 445 horsepower with its 4.4-liter turbo V8. Performance-oriented systems equipped in the BMW X6 include electronic throttle control, launch control, and an auto start/stop function. The Mercedes-Benz GLE doesn't offer any similar amenities in its trim lineup.
Features
When it comes to amenities, the 2019 BMW X6 near Ellicott City, MD continues to have the upper hand in the SUV comparison. For example, it offers an available heads-up display, whereas the 2019 Mercedes-Benz GLE does not. Furthermore, the Mercedes-Benz doesn't provide an option for wireless charging or a hands-free tailgate—both features that are available in the new BMW X6.
BMW of Silver Spring
So, which vehicle is superior? We'd have to go with the 2019 BMW X6, which you can experience right here as soon as today! On top of the BMW X6, we offer a wide variety of other new BMW vehicles that you can experience firsthand. Visit BMW of Silver Spring today!