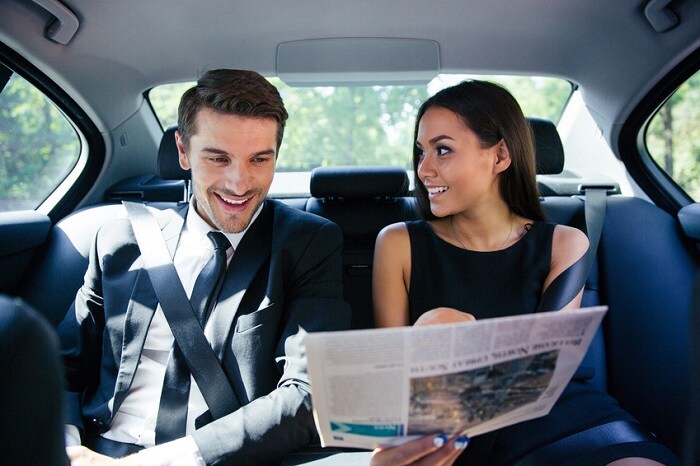 While driverless cars have only recently become a reality, BMW engineers and technicians have been working on driver assistance systems since the 1990s. And you can find that technology on new BMW cars now at BMW of Silver Spring.
Five Levels of Autonomous Driving
Experts have defined five levels of autonomous driving. Find out how BMW is evolving vehicle automation.
Driver Assistance
All BMW cars have level one automation. With the BMW Personal CoPilot, drivers have support on the road with:
-Active cruise control
-Stop & Go function (adjusts the distance to the car in front of you)
-Collision and Pedestrian Warning with City Brake Activation (automatic braking to prevent a crash)
Partly Automated Driving
Many BMW models also offer this second level of automation. Semi-autonomous driving assistance systems, such as the Steering and Lane Control Assistant including Traffic Jam Assistant, bring ease to daily driving in Silver Spring, MD. These features can brake automatically, accelerate and, take over steering if necessary.
With the remote-controlled parking function, you can pull into tight spots without the need to drive yourself!
Highly Automated Driving
The future of BMW Personal CoPilot systems will offer new freedoms to drivers, who will be able to turn over complete control of the vehicle. With conditional automation systems, the car will drive autonomously over long distances in certain traffic situations, like highways. The driver, however, will need to take control when they encounter roadway problems like congestion or road construction areas. BMW expects to launch this third level by 2021.
Fully Automated Driving
Level four offers fully autonomous driving with the vehicle being able to handle most driving situations. No driver intervention will be required, as the car will be smart enough to deal with heavy traffic or other circumstances. A driver is still needed at this level to take control if the warning alarm sounds.
Full Automation
At the fifth level, no driver is needed. The car performs all driving tasks, and the cars won't have cockpits. The car simply has passengers. At this level, cars will need to have rigorous safety protocols.
Explore Self-Driving Technology at BMW of Silver Spring
Visit your local Silver Spring BMW dealership today to learn more about the current levels of automation available in BMW vehicles and learn more about the future of self-driving technology.