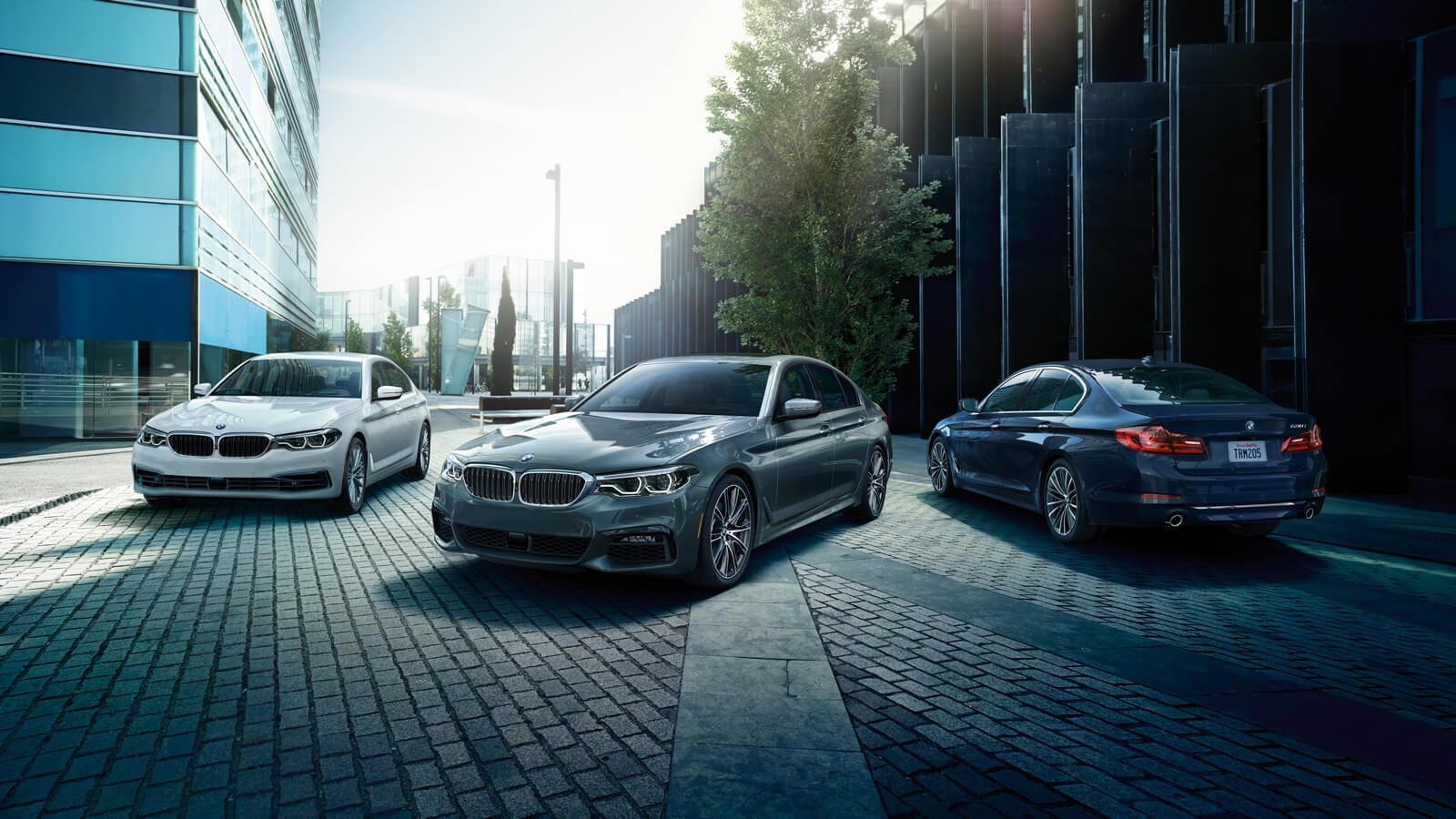 At BMW of Silver Spring, we pride ourselves on offering the Ultimate Driving Machines to our Columbia and Washington, DC area customers. We also recognize that there is a lot of competition in the segments our cars inhabit, but we're confident that when it comes to finding a luxury car that is oriented toward sheer driving excitement, there is no one that does it as well as BMW does. Today, we want to compare our vehicles to another popular competitor, Mercedes-Benz, and show you how we go above and beyond.
In terms of general perception, Mercedes-Benz as a brand seems to be more focused toward luxury, often at the cost of driving experience – most of their vehicles have added weight and trend more toward automatic transmissions and a more simplified experience towards driving. While BMW can offer more luxury-oriented experiences with their Luxury trim, which include features like a sport leather-wrapped steering, ambient lighting, and a SensaTec Dashboard for a premium, luxurious feel, all BMW vehicles feature a construction that has been meticulously engineered to deliver a driving experience you can't get anywhere else.
When it comes to performance models, the BMW M Series is world-renown for its dedication to power, performance, aggression, and style. Any BMW model can be given an M Series overhaul, turning your already premium vehicle into a racecar-quality vehicle with just a simple click of a button. Every engine becomes turbocharged, and the state-of-the-art manual transmissions boost 0-60 speeds to incredibly satisfying times – the 2020 BMW M5 Series gets there in just over 3 seconds and can develop up to an astonishing 617 horsepower from its twin-turbocharged V8 engine.
Mercedes-Benz performance option, AMG, provides similar power improvements, but comes with a less refined engine sound, and feels less nimble than the total overall experience that BMW provides, be it the normal, precision experience or the unbridled power and performance of an M Series vehicle. And if you're wanting to discover the power of BMW for yourself, come in to our Silver Spring BMW dealership for an experience like no other.