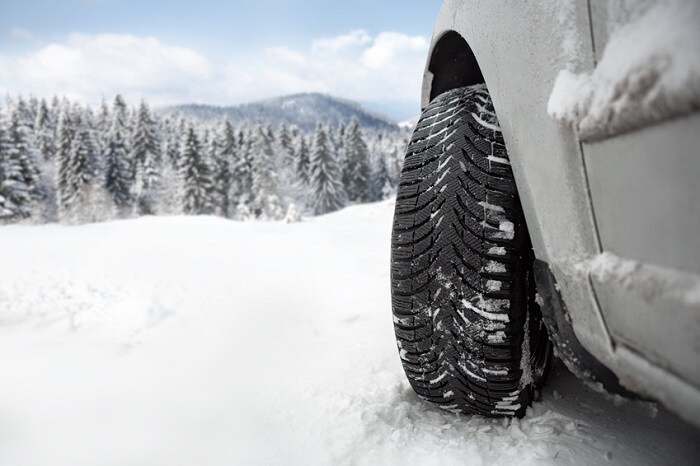 The holidays are a wonderful time for everyone, but they can be a bit stressful on our vehicles. Snowy weather is a challenge for those with or without all-wheel or four-wheel drive, and while that is a concern, it's also vitally important that your BMW have the right tires for the season to work at maximum efficiency. Today, BMW of Silver Spring is going to speak to the benefits of winter tires.
If you haven't already winterized your BMW car, getting it done now before a blizzard hits Washington DC is a very good idea. A large part of the winterization process is getting the right tires for the job. Many BMWs in summer are running on a set of summer tires or all-season tires – which are great for their track times, no doubt, but can be undone very easily in cold weather. All-season and summer tires do not possess the proper tread pattern to be maximally effective on snowy roads, and they also stiffen and become less responsive because the tires aren't formulated to be effective in those temperatures.
Winter tires, on the other hand, come with very deep grooves to channel snow, and also have deeper and chunkier tread patterns to gain better grip on shifting snows and slippery surfaces. They've also been engineered to stay pliable and grippy even in winter temperatures, which improves their traction development even more. They're specifically engineered to give you the optimal ride around this time of year, and of course, the best place to get them is at our BMW service center in Silver Spring, MD. Our certified and trained BMW experts can find you an amazing pair of winter tires, and even store your old ones for you until the chilly season is over. Afterwards, you can switch them back.
As a final note, swapping to your summer/all-season tires when the winter is over is very highly recommended. Just as summer tires are designed to be used in the summer, winter tires are the same way and can even deteriorate much faster than being used in winter. Come in today so we can give your 2020 BMW model the help it needs, at a price you won't believe.