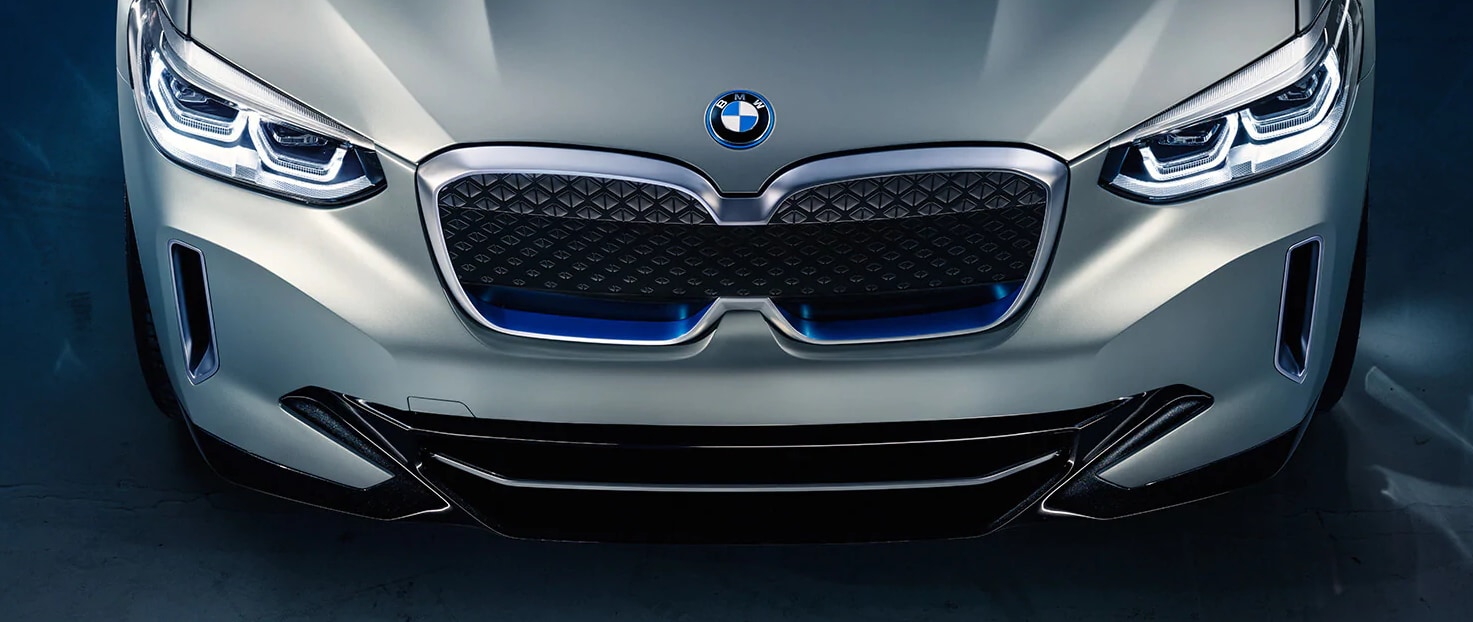 Even though it doesn't arrive at dealerships for almost two years, BMW AG is taking the unusual step of opening pre-orders for the electric BMW iX3 SUV. So what does that matter to a BMW dealership near Bowie MD? More than you might think.
Right now, BMW of Silver Spring and other BMW dealerships offer two BMW iSeries vehicles: one is the compact BMW i3, and the other is the sporty BMW i8. As we've mentioned in this space in the past, the future of the existing BMW iSeries models is in question. However, that doesn't mean BMW AG is abandoning the segment. Far from it actually; the BMW iNEXT concept and the BMW iX3 derived from the existing BMW X3 SUV are indications of where the company's EV plans are headed.
As we write this, the BMW iNEXT concept crossover is being loaded into a Boeing jumbo jet for a four city pan-American cross-country press junket. Norwegian customers, in the meantime, are being tempted to shell out 15,000 Kroner to pre-order an electric SUV that hasn't even been shown in production form. What gives?
Here's a hint: this week also sees two of the company's biggest German competitors announcing EVs of their own, both slated for the 2020 model year. Those announcements come as one of their main British rivals is making a Tesla-rivaling splash with an all-electric SUV of their own. The curtain is falling on the days when one company defined and dominated the EV space.
There's plenty of innovation to be had at your BMW dealership right now. We have the BMW iSeries to curve your appetite, alongside a bevy of petrol-powered cars for the traditionalists and purists out there. It's all here at 3211 Automobile Blvd., and the BMW of Silver Spring showroom.