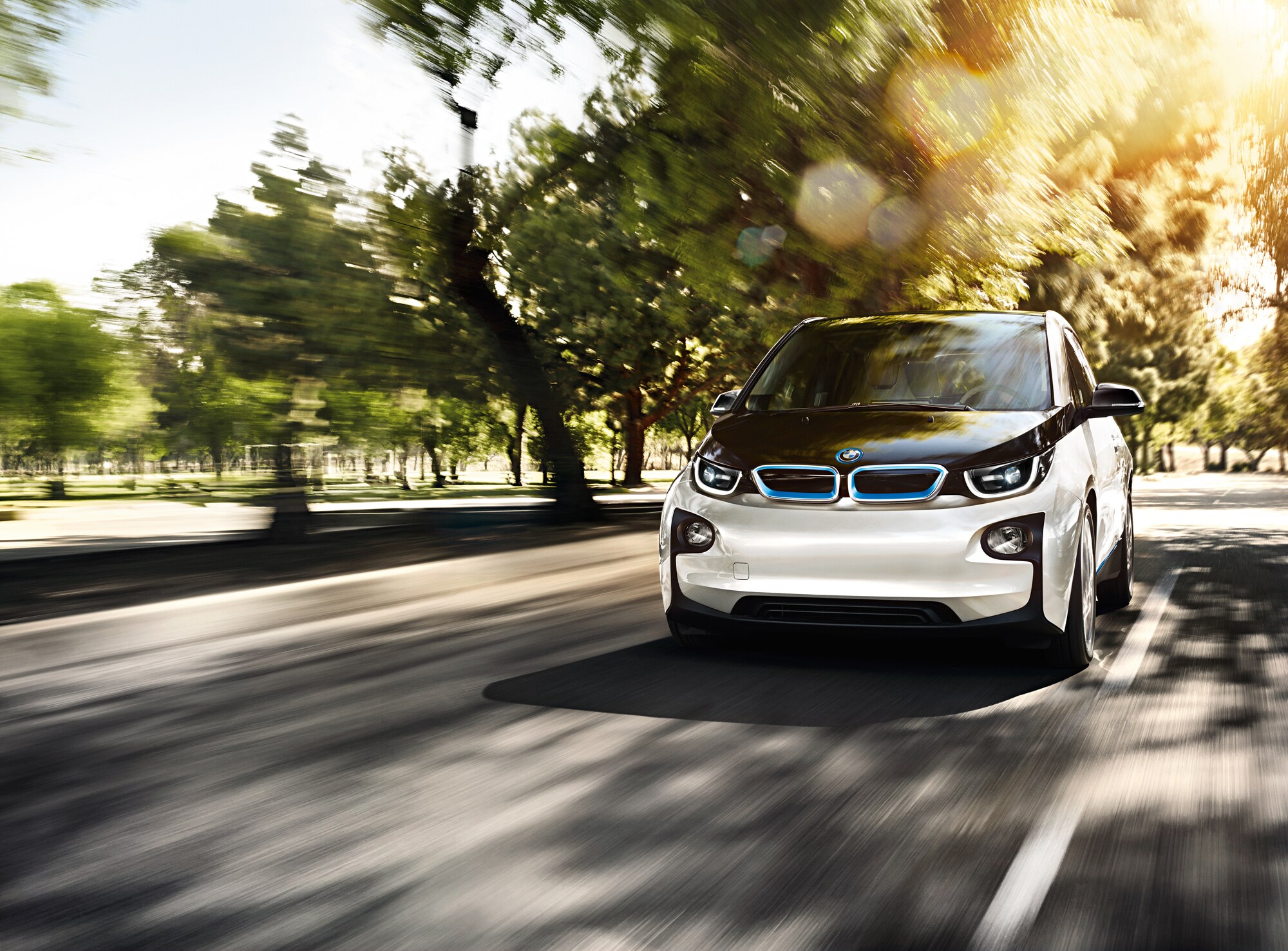 The BMW brand brings some of the best minds in the automotive industry to bear in the development of boundary-pushing vehicles. That innovative spirit takes center stage in the BMW i Series, the company's line of luxury hybrid and electric vehicles. With the BMW i Series, you get the performance and precision you expect from a BMW vehicle, along with added efficiency that will keep you on the road longer.
Here at BMW of Silver Spring, the quirky 2018 BMW i3 with range extender is waiting for a driveway to call home. This hybrid hauler features an EPA-rated 180 MPG combined gas and electric range. But what if you're looking to go all-electric, all the time? In the city, the EPA estimates fuel economy to be 129 MPGe, while highway mileage clocks in at a 106 MPGe estimate. For most folks, that means you can go about your day without even thinking about fueling up or plugging in.
Inside, Car and Driver boasts that the 2018 BMW i3 features "…one of the most futuristic and uniquely designed interiors in the entire automotive landscape." And when it comes to cargo storage, this hatchback has been designed with ease of use in mind. While the driver and passenger doors open how you'd expect, the rear doors are hinged at the back and open in the opposite direction. With no pillar separating the front and rear doors, the sides open wide to create new possibilities for loading and unloading.
The BMW brand has a well-earned reputation for being ahead of the curve, which means that the BMW i Series has been a reliable choice for years now. To test drive a pre-owned BMW i3, head into our Silver Spring, MD BMW dealership now. And while you're here, check out the all-new 2019 BMW i8 convertible.