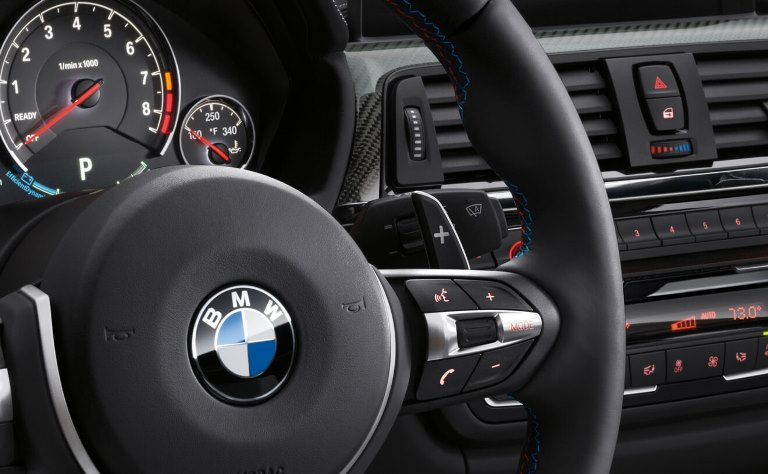 When you think "public transportation," odds are that your mind goes to crowded buses and poorly-maintained terminals rather than the height of luxury. The Virgin Hyperloop, championed by billionaire Richard Branson, aims to change that perception. Graceful design is a significant part of that experience, and has something in common with the vehicles here at BMW of Silver Spring.
No, you can't walk into our BMW dealership and purchase a hyperloop pod. However, you can buy a BMW X5 and get much the same experience. That's because in his quest to beautify the hyperloop passenger pods' interiors, Branson reached out to BMW Designworks, the in-house design arm of BMW AG.
For their part, the team at BMW Designworks put the same level of care into the hyperloop passenger capsules that they'd put into the interior of any new BMW vehicle. There are no windows in these capsules, so every design element has to be perfect and needs to be able to hold attention in its own right. That means creative use of ambient and functional lighting, arabesque designs that are a nod to the heritage of the area, and luxurious heated and cooled seats that aren't that much different than what you'd find at our BMW dealership.
In many ways, it's a match made in heaven. New BMW cars don't use maglev technology, and they won't go from zero to 600 (that isn't a typo). But when it comes to balancing speed, performance, and luxury, you'd be hard-pressed to find a company that does it better.
Completion is still some way off -- three years by optimistic estimates, or longer if you consider the logistical and technological hurdles. However, when it comes online, the system will revolutionize how passengers and freight are carried, and BMW AG will have notched another historic achievement.
To learn more of the marriage of high tech with high style, visit BMW of Silver Spring at 3211 Automobile Blvd., today!