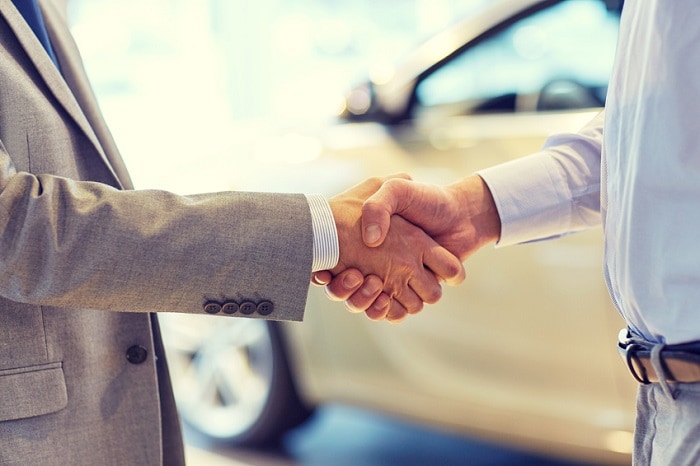 At BMW of Silver Spring, we've always been proud of the innovative BMW cars we sell, the company that builds them, and the people who back them. A recent initiative by BMW AG is about to make each of those things even better, especially for members of the armed services transitioning back to civilian life.
BMW AG isn't alone in this--it's quite the team effort. The public-private partnership came about thanks to the Veterans Opportunity to Work (VOW) Act, and also involves the Defense Department, Veterans Affairs, and Department of Labor. Now they have a new partner to add to the list: BMW AG.
The first fruits of that partnership come in the form of the BMW Military Service Technical Education Program, a pilot program at Camp Pendleton. Nine of the 70 active-duty Marines who applied will spend eight hours a day, five days a week, for 16 weeks getting the same intensive training as the technicians who provide the BMW service here at BMW Silver Spring and 363 other BMW dealerships across America.
If the pilot program proves successful, BMW officials hope to expand it to other military bases. Bernhard Kuhnt, CEO of BMW North America, is excited by the possibilities. As he told the Orange County Register, "Every uone of these Marines are highly skilled. This is a win-win for us. They are looking for careers and we want to help them."
It's one thing to thank a service member for their service. It's something else again to make that gratitude tangible. That's why we participate in the USAA MIlitary Program, which gives eligible USAA members shopping at their Silver Spring BMW dealership an exclusive incentive up to $2,000 toward the purchase of a new BMW vehicle, and it's also why we're rooting for the continued success of the BMW Military Service Technical Education Program.
Questions about new BMW cars? Looking for a BMW dealer that goes the extra mile? Visit BMW of Silver Spring today. We're located at 3211 Automobile Blvd., convenient to Bowie and Columbia, MD, drivers.