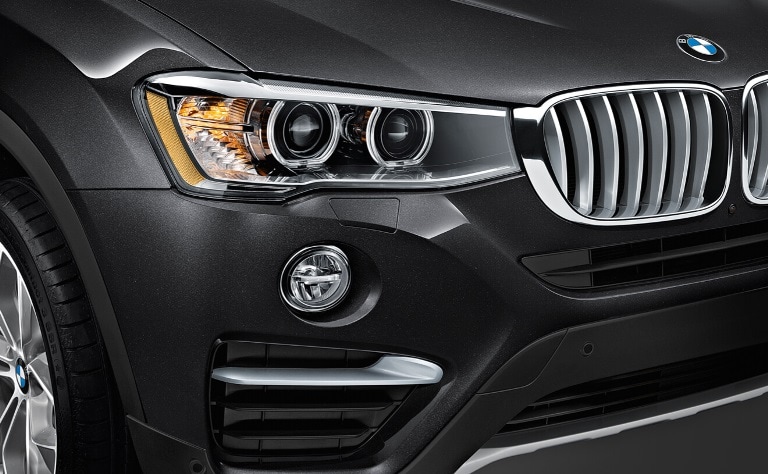 Nobody likes to wait. Ask the average car shopper when they'd like the latest BMW model and the answer would usually be "Right now, but yesterday would be lovely." But one of the most-anticipated BMW model debuts won't come for another three years — not that it's any less anticipated for that. It's the BMW iNEXT, due 2021 at BMW of Silver Spring.
Looks
This is something of a guessing game. On one hand, we've already seen the BMW iVision Dynamics Concept that debuted last year. It's futuristic-looking while retaining many elements of the traditional BMW design language (sometimes in radically new forms). That vehicle was a sedan, but a recently-leaked silhouette features a boxier profile that suggests an SUV rather than a car.
Efficiency
While emissions and fuel economy regulations in the U.S. are in flux right now, that's not the case elsewhere in the world. In Europe especially, requirements are moving in only one direction, and the BMW iSeries — including the current BMW i3 and BMW i8, plus the upcoming BMW i5 and BMW iX3 — is part of a long-term strategy to stay one step ahead of these regulations.
High-Level Autonomy
When it arrives, expect the BMW iNEXT to have at least Level 3 autonomy in some markets (here in the States, a patchwork approach to regulation means that even Level 3 is in question). However, BMW AG promises that the vehicle will be able to support full Level 4 autonomy as it becomes legal.
Known Unknowns
Of course, there's still a lot we don't know about BMW iNEXT. It remains to be seen if the SUV will have its own architecture — a la the BMW i3 — or a flexible platform that allows for more than one type of powertrain (as is the case with the BMW iX3). Other details on amenities and tech likely won't be known 'til the vehicle is finalized a couple of years from now, and there's plenty more in the pipeline in the meantime.
To find out more about new BMW models, or to schedule a test drive, visit BMW of Silver Spring at 3211 Automobile Blvd., today.