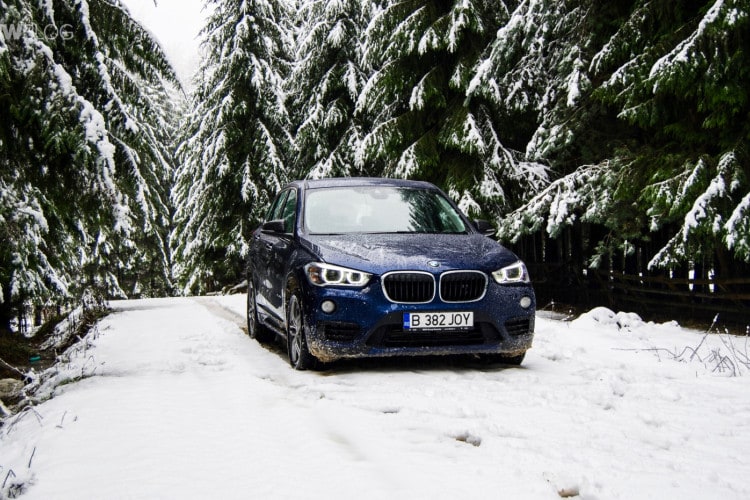 Around our dealership near Bowie, MD, driving requires a little extra during the winter months—extra time, extra precaution, and extra preparation. Taking a few steps to prepare yourself and your vehicle now will help to ensure that you get where you're going without anxiety this holiday season.
Many of us will spend the next few weeks driving to see friends and family. Be sure to map out your route, and let someone know that route, along with when you're leaving. That way, someone can check up on the route and keep an eye on the clock if you're taking longer than expected. It's also a good idea to watch the weather. Leaving earlier or later than planned may be an inconvenience, but not as inconvenient as driving through snow and ice.
Speaking of snow and ice, it's best to try and avoid them, but be prepared to tackle them. A portable snow shovel that folds up and sits in your car is a great idea, as well as an ice scraper and brush. A winter emergency kit may take up room you were reserving to transport presents, but it's a good idea to have nonetheless. Blankets, gloves, hats, food, water, and a cell phone charger are all helpful to have inside, along with flashlights and flares. Have a cat? Pick up an extra bag of kitty litter next time you're at the store. Throwing it down over snow can help create traction to get you out of a tough spot. Sand will also work if the pet store isn't on your errand list.
You'll also want to make sure your car is in fighting form. Schedule BMW service here at BMW of Silver Spring and let us help provide you with some peace of mind. And as you're crossing off everyone on your present list, don't forget to think of yourself. The BMW deals are going on now, like the BMW Road Home sales event. For more winter driving advice, check out this winter driving guide from the National Highway Traffic Safety.