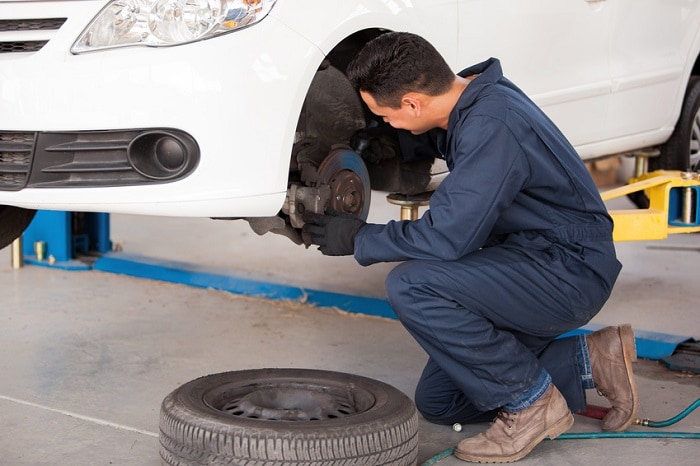 If it's August, it's time to talk brake safety. Sure, it might seem like a random time for National Brake Safety Awareness Month, but there's a reason it's now. It's the same reason you should visit BMW of Silver Spring for BMW service.
Before long, the calendar will transition from summer to fall. As the weather changes, we'll be seeing periodic heavy rains, falling leaves, and a lot more kids on the streets and sidewalks of your hometown as they return to school. Each of those things pose driving challenges, and if your brakes aren't ready, it could end badly for you or someone else.
When to Schedule Brake Inspections and Service
You should have a brake inspection annually. Your BMW technician can tell you whether your brakes are still reliable, or if it's time for a change. Just bear in mind that unlike oil or tires, which can be reliably changed at set intervals, brakes are different. If your commute involves frequent stops and starts, or if you've got a lead foot and a habit of quick, hard stops, your brakes can wear faster than someone whose driving habits are more gentle on the brakes.
Identifying Brake Problems
So how do you know to ignore the calendar and just visit your BMW dealer? Your brakes will let you know. If your brakes require a lot of pressure for a full stop, if they feel mushy, if they're "grabby" or oversensitive, or your brake light comes on, get dealer service ASAP.
Don't Wait!
Worn brakes won't stop as quickly or effectively. If safety doesn't convince you, money might; neglecting your brake pads and brake fluid will lead to more expensive repairs like rotor replacements, so don't procrastinate. Make a pit stop at 3211 Automobile Blvd., and BMW of Silver Spring for brake service, and don't forget to ask about our BMW parts specials!