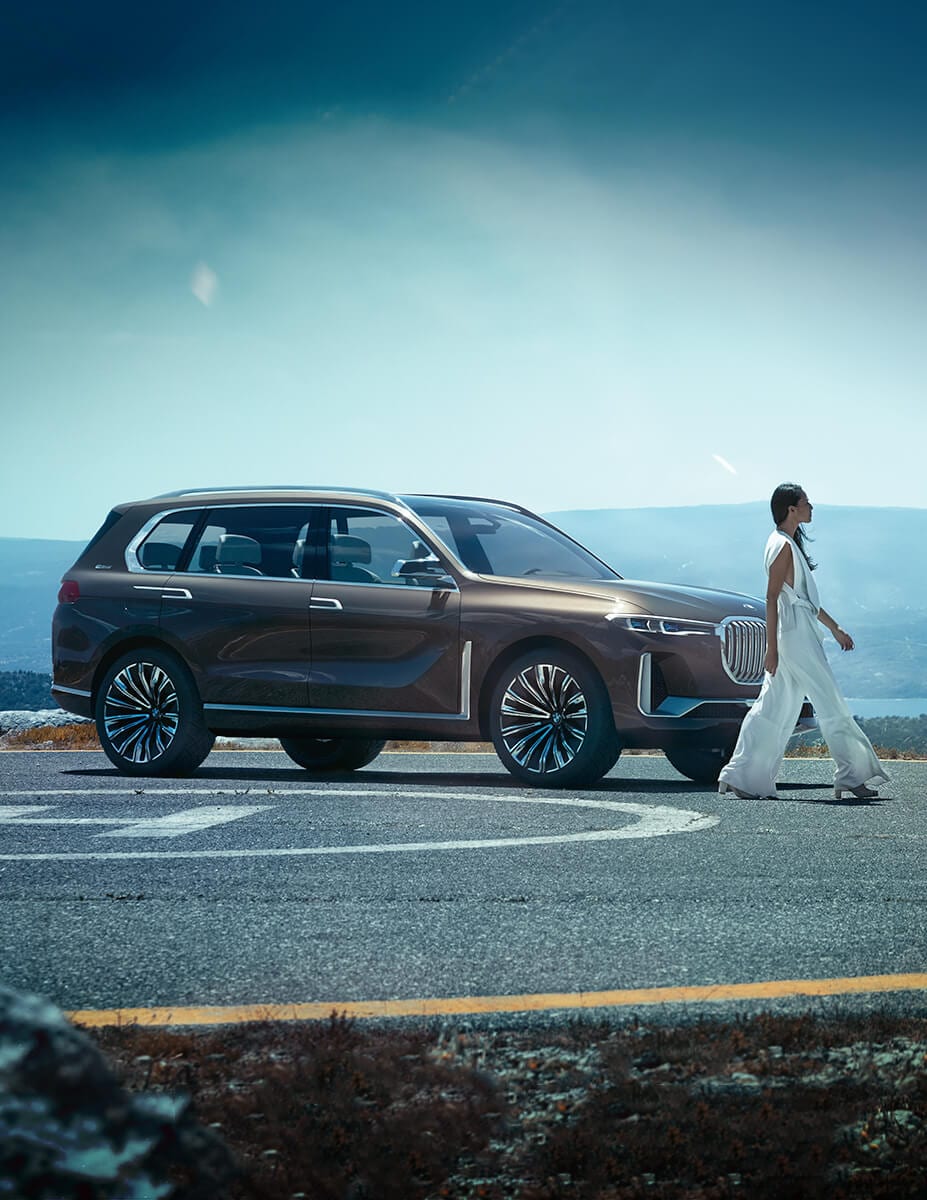 Does form follow function, or does function follow form? It's one of the oldest design conundrums, and one that BMW AG handily sidesteps with the BMW X7. As it debuts at the Frankfurt Motor Show, BMW of Silver Spring looks at this innovative vehicle that upends what you thought was possible in a three-row SUV.
The best designs blur the lines between form and function. Whether it's something as mundane as a paperclip or safety pin, or as complex as the BMW X7, the art is to conceal the art. In this respect, the new BMW SAV follows in a long tradition of vehicles with a simple, graceful design that barely hints at the capability you see and feel once you're in the driver's seat. Rather than self-conscious minimalism, there's an emphasis on everything in its right place.
It's apparent from the first glance. There's something simultaneously early-modern, almost Art Deco, about the grace that belies the size and the aggressively ultra-modern technology beneath the sheet metal. The BMW CLAR platform on which it's based is strong and light, with nothing wasted. The whole looks like it was painstakingly sculpted rather than manufactured.
That aesthetic continues inside. The panoramic roof illuminates the three two-seat rows that ensconce each passenger in their own space. It likewise highlights the clean, nearly sparse, dash that's dominated by perfectly-integrated touchscreens. This is a confident vehicle, self-possessed enough that it need not call attention to its luxury. The experience is all that matters.
The powertrain, which is based on proprietary BMW iPerformance technology (in this case, a plug-in hybrid setup), is in keeping with that experience. With torque on demand and plenty of fuel efficiency, it lets you focus on the drive. This marriage of the advanced with back-to-basics is reflected by the older BMW badge on the hood (which is likely to be shared with the BMW 7 Series) and many model-specific features.
We won't see the BMW X7 at our BMW dealership near Columbia, MD for some time yet. But you can see many more examples of classic German engineering at BMW of Silver Spring today. Visit our showroom at 3211 Automobile Blvd to arrange your test drive.