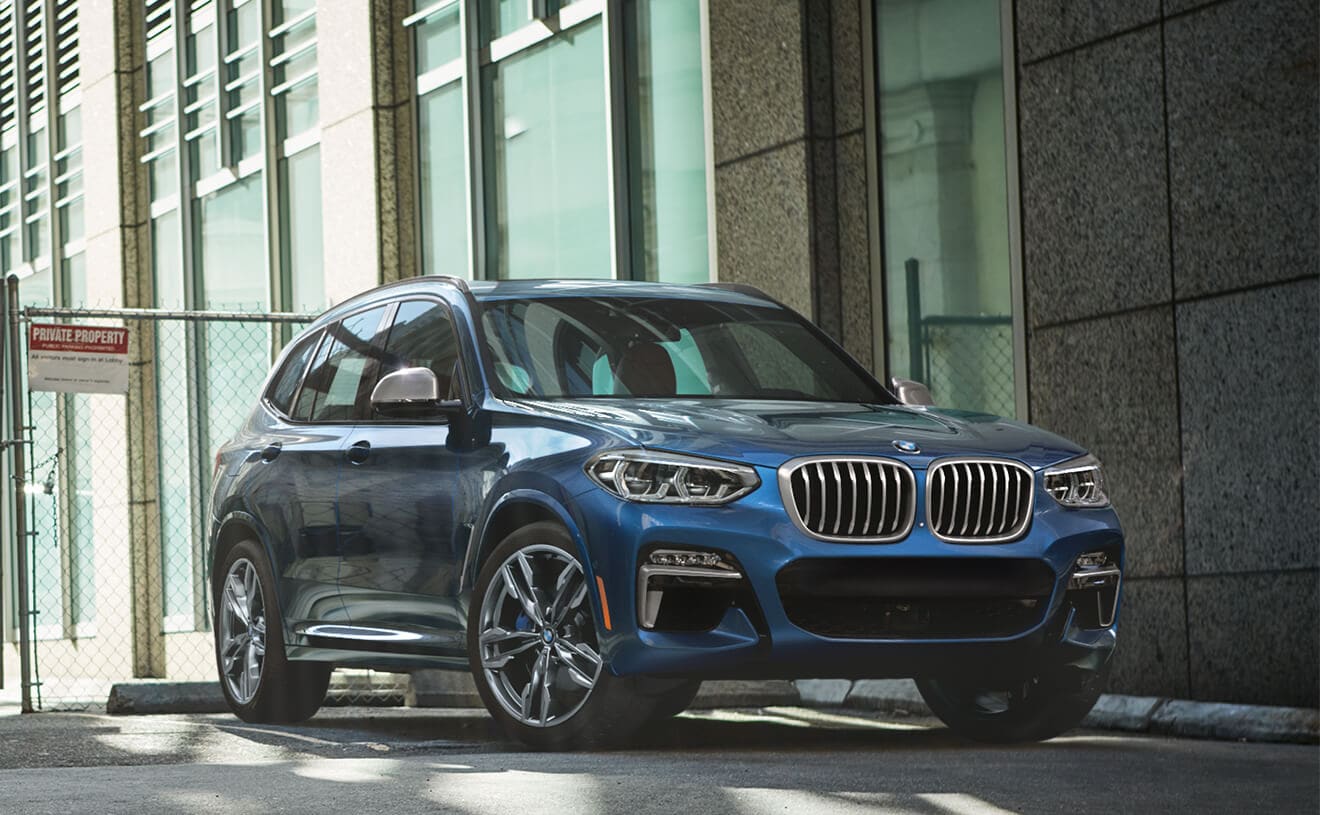 With many
2018 BMW models
already in stock at BMW of Silver Spring and more on the way, we can already tell that this is shaping up to be a great year for our customers from Bowie to Columbia, MD. It's also a good time to step back and take stock of what's changed for the new model year. This week, we're taking a look at the BMW sport activity SUV lineup for 2018.
Several BMW SUVs remain unchanged for the coming model year. The BMW X1, BMW X5, BMW X6 and others will look much like they did in 2017. However, three vehicles show some important changes.
2018 BMW X2
The BMW X2 follows the convention of even-numbered BMW SUVs. That means that it takes many of its mechanical functionality from another BMW model — the BMW X1 in this case — and puts it in a coupe-inspired form. What results is a vehicle that combines mass with grace and plenty of power (a turbocharged 2.0-liter, four-cylinder engine that delivers 228 horsepower).
2018 BMW X3
It's a new generation for the
2018 BMW X3
. That means a new platform with a longer wheelbase, standard xDrive AWD, and a turbocharged 2.0-liter engine that puts out 248 horsepower. The safety features are upgraded, as is the vehicle's other technology. Cargo space also gets a minor boost.
2018 BMW X7
This may be the biggest news of all. The
BMW X7
is all new. It arrives early in 2018 as the first three-row BMW SUV. We expect BMW xDrive AWD to be standard. We're also expecting similarities, both stylistically and in terms of function, with the BMW 7 Series. That means a vehicle dripping in luxury and equipped with plenty of power, thanks to turbocharged I-6 and V-8 engines.
The smaller SUVs listed above will also be available at some point as BMW M Performance variants, but even in their standard configuration they promise plenty of thrills. To find out more about these and other new BMW vehicles, visit BMW of Silver Spring at 3211 Automobile Blvd., today.