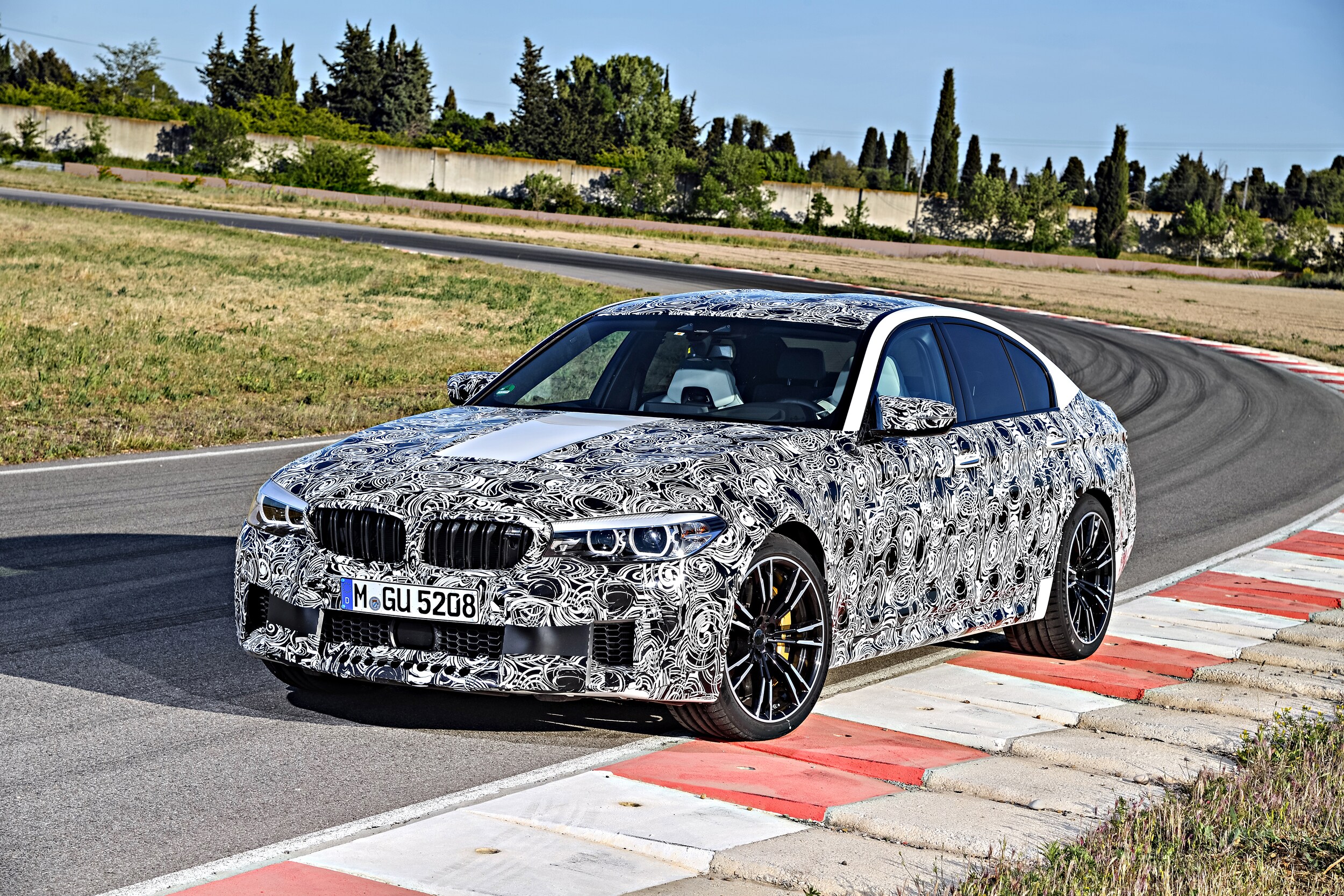 It's always a good time to be a BMW dealership, but we also envy the drivers we serve around Bowie and Columbia, MD. After all, we sell and service BMW vehicles. Our customers are the ones who get to drive them off the lot, and the 2018 model year promises some great new BMW cars. Here are a few we're particularly looking forward to.
2018 BMW M5: A new generation of the BMW M5 with a 600 horsepower biturbo V8, all-wheel drive, and a sense of style as aggressive as its drive. Need we say more?
2018 BMW M8:
The only thing that can knock the
BMW 7 Series
down from its perch is, apparently, a newer BMW model. The BMW 8 Series arrives in 2018. It's been previewed, after a fashion, by a BMW M8 that's been spied testing at the Nurburgring. It looks and sounds positively gorgeous. Powertrain specifications, like the car itself, remain under wraps, but the consensus is that the car will be equipped with a twin-turbo engine that produces at least 600 horsepower.
2018 BMW i8: The BMW i8 gets a significant horsepower boost (420 net horsepower, up from 357). Also upcoming: a BMW i8 Spyder, which gives Columbia drivers the drop-top they've been waiting for ever since the BMW i8 debuted in 2014. Expect new styling from both cars, with the Spyder boasting a particularly lovely targa-type roof.
Other Models to Watch
The BMW 2 Series gets a blink-and-you'll-miss-it design refresh, as does the 2018 BMW M4. Expect bigger things from the redesigned 2018 BMW X4. The coupe SUV has a restyled front end and a slightly toned-down look (as far as can be discerned beneath the camouflage) through its flanks.
Learn more about the 2018 BMW model lineup by visiting BMW of Silver Spring at 3211 Automobile Blvd in Silver Spring, MD today. While you're here, browse our
2017 BMW models
, which are priced to make room for our incoming new inventory!