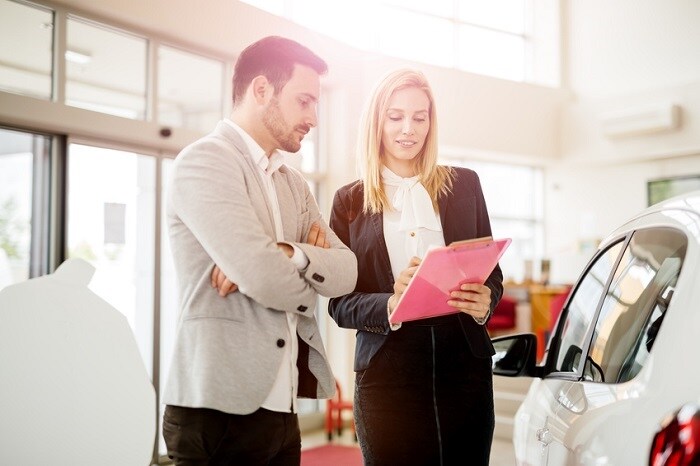 BMW Genius
isn't what you think. It's not the combination of precision engineering, R&D, and careful craftsmanship that goes into every new BMW vehicle. Ingenious though those cars and SUVs may be, a BMW Genius is something else altogether: they're a special class of employee at your BMW dealership near Columbia, MD who are available to assist you.
A BMW Genius isn't an ordinary salesperson. Each one undergoes rigorous training on many key aspects of BMW vehicles, after which they're certified. Their most important job is to make sure that each person who comes to BMW of Silver Spring gets the highest level of care before, during, and after their lease or purchase.
That means that your BMW Genius will help you find and finance the perfect new BMW vehicle, sure. But he or she will also help you understand the many special features it contains. Trying to find the right
BMW 4 Series
? Ask your BMW Genius. We can also give you a hand when the time comes to understand the infotainment system in your BMW X5.
Part of the genius of BMW Genius is that it's available even when we aren't. Simply download the BMW Genius App — available for both the iOS and Android platforms, so it runs on your favorite phone or tablet — and gain access to a plethora of knowledge. This goes beyond the manual; you also get how-to videos tailored to the model you've leased or owned, so you'll understand features you didn't even realize you had.
If you're ready for a level of service and a car buying experience that puts you in the driver's seat — with a capable co-pilot, no less — visit BMW of Silver Spring at 3211 Automobile Blvd today and speak to a BMW Genius!