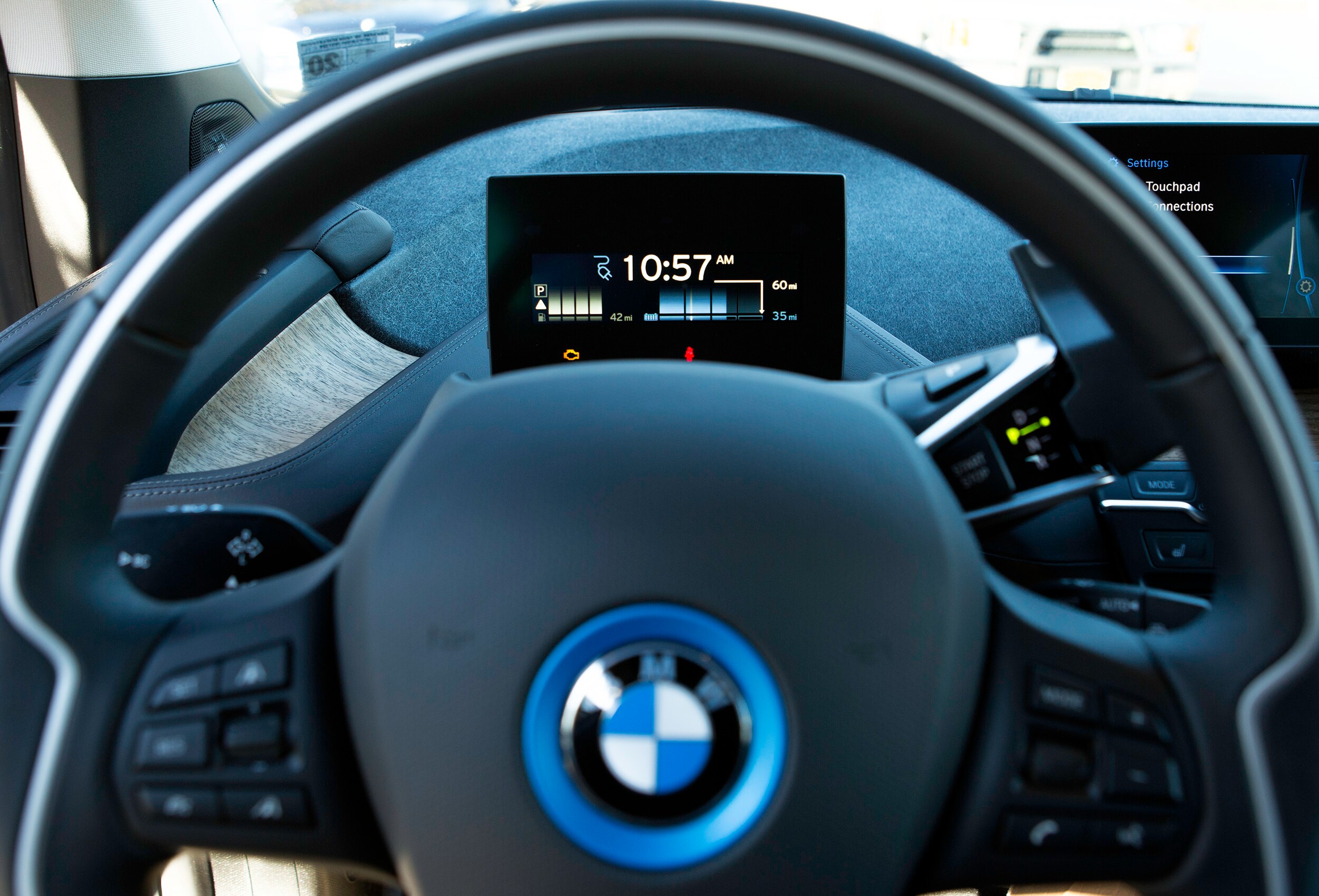 BMW AG is notorious for seemingly covering every nook and cranny of every last automotive niche. If recent reporting by Motor Authority is any indication, an upcoming vehicle may well kill two birds with one stone. It's not due at BMW of Silver Spring yet, but it may make its first public appearance at this year's International Motor Show Germany, held in Frankfurt am Main.
The vehicle in question is the BMW X7, which would plug a gap at the top of the BMW SUV lineup. Not only would it be larger than the existing
BMW X5
, it would also be the first three-row BMW SUV. That would be big news by itself, especially since it represents the chance to own or lease a three-row SUV that offers a great drive (for a change).
However, there's another possible surprise in the works as well. The BMW X7, in addition to offering the usual powertrain options (in this case, a probable inline six-cylinder engine, and a likely V8 engine), might also come equipped as an FCV (Fuel Cell Vehicle).
FCV's are still a relative rarity. Their electric motors are powered by liquid hydrogen fuel cells. There's some evidence that BMW AG may be looking to leapfrog hybrid technology in favor of all-electric vehicles, and introducing FCVs would be a significant step in that direction.
They offer some key advantages you'd expect, including torque on demand and quiet performance. Other benefits are less expected: unlike other all-electric cars, range rivals gas-powered vehicles, and you don't have the snail's pace recharging either, since topping off your tank takes only slightly longer than a trip to the gas pump.
More information about the BMW X7 is likely ahead of the Frankfurt Motor Show. We'll report it here as it becomes available. To see the best of the
new BMW lineup
in the meantime, visit BMW of Silver Spring at 3211 Automobile Blvd today.