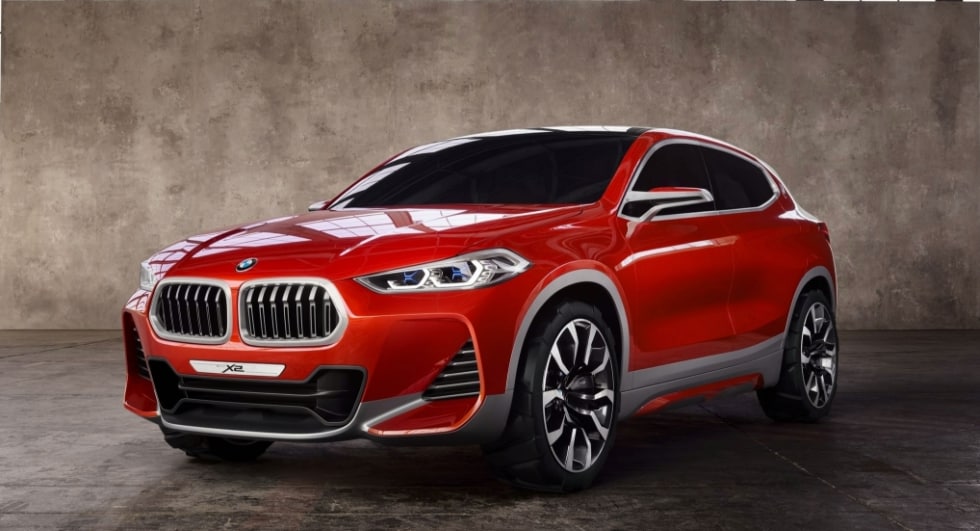 We've been hearing about the BMW X2 since 2011. It had been rumored, shown, green-lit, delayed, and rumored again. We were starting to wonder if we'd ever have it at BMW of Silver Spring. It's been a long wait that's about to get much shorter.
If you're familiar with new BMW SUVs, you've likely noticed that there are two distinct types. One is denoted by odd numbers and has a traditional SUV body type. The BMW X5 is a good example of this. Even-numbered BMW SUVs like the existing BMW X6 and the upcoming BMW X2, however, have a body type that looks more like an especially beefy coupe than a traditional crossover.
Aside from knowing what the BMW X2 will look like — thanks to photos "leaked" by BMW AG — and the fact that it's likely to be offered both in sDrive and xDrive variants, there isn't much to go on. Information from reliable sources is hard to come by.
Among the speculation right now is an M Performance trim at the top of the range. An equally safe bet is that there will be a healthy mix of gas and diesel powertrains, though their specs are still shrouded in mystery.
One thing is less speculative: full specs, pricing, and a closer look at this BMW SUV are just a month away. When the curtain goes up on the Frankfurt Motor Show at Frankfurt am Main this September, the BMW X2 will be there… and all the details will be right here.
When it finally arrives at BMW of Silver Spring, the BMW X2 will be kept company with two stylistically similar SUVs, the BMW X4 and BMW X6. It's not likely to be here before the early part of next year, but if you need an SUV in the meantime, just visit your BMW dealership near Bowie, MD. We're located at 3211 Automobile Blvd, and we offer a wide variety of great BMW vehicles.